Welcome to the Covenant Truth Website
Our aim as a Christian fellowship is to share the truths of the blessings of our covenant relationship with God, wrought for us by Jesus Christ's sacrificial death on the cross. Our endeavour is to create a resourse of spiritual truth that will minister to those having a love of the truth, to those who have needs, or those who are seeking.
As we view the perilous state of the earth, with pestilence and all manner of evil dominant, with deprivation of Christian fellowship, we do not see God working, and it appears that Satan has a complete rule over all things. But this is the time where God is shaking heaven and earth prophesied in Haggai 2:6-7 and Hebrews 12:26-27, to test the allegiance of all hearts, and turn repentant souls back to Him.
These events are not a sign of defeat, but the beginning of restoration, where God is beginning to destroy the works of Antichrist, and restore spiritual truth. In Revelation 11, the prophetic ministry of the Two Witnesses was put to death by Antichrist, but now we are beginning to see their ministry revived, and the true meaning of biblical prophecy brought to life. As a Christian fellowship, we wish to share new truths entrusted to us, that we all may partake of the full truth and the summons of Isaiah.
Arise, shine;for your light has come! And the glory of the Lord is risen upon you. For behold, the darkness shall cover the earth, and deep darkness the people; but the Lord will arise over you, and His glory will be seen upon you. Isa 60:1-3.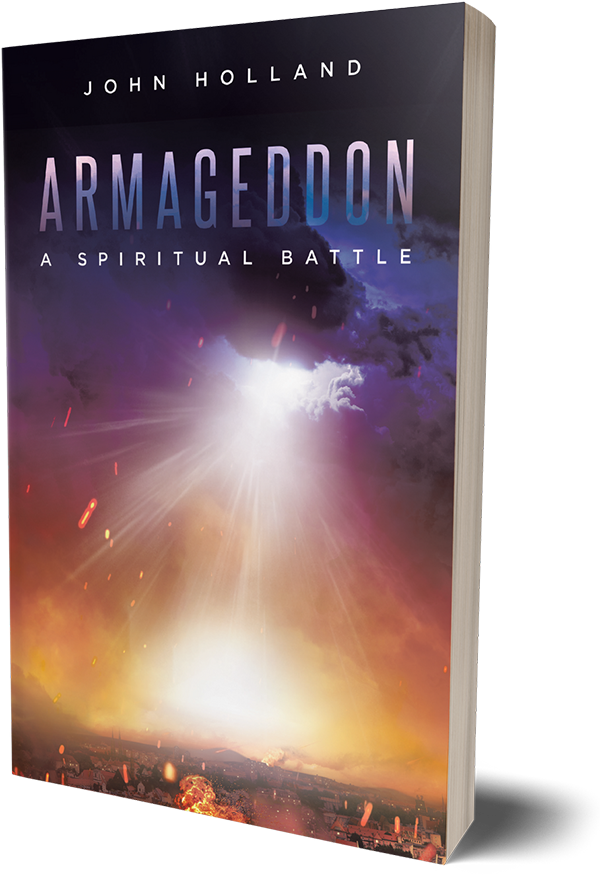 New Book Available Now
Armageddon: A Spiritual Battle
Essentially, Armageddon is a battle between God the Father, Jesus Christ, and the Holy Spirit, who are drawing unsaved mankind into Christ's righteous kingdom on earth, and the satanic kingdom of Satan, Antichrist, and the Fale Prophet, who are endeavouring to combat the gospel truth with all manner of lies and deception, and despoil all morality and righteousness.
Topic
This week in Scriptural Topics we are looking at: 'SALVATION'
The State of the World
"And there shall be a time of trouble, such as never was since there was a nation, even to that time. and at that time your people shall be delivered, everyone who is found written in the book. And many of those who sleep in the dust of the earth shall awake, some to everlasting life some to shame and everlasting contempt. Those who are wise shall shine like the brightness of the firmament, and those who turn many to righteousness like the stars forever and ever." Dan 12:2-3.